All New
Top-Fill
Hummingbird
Feeders
You talked, we listened! Introducing our new collection of innovative Top-Fill feeders: easier to fill, better for the birds.
Shop Now »
See the Video »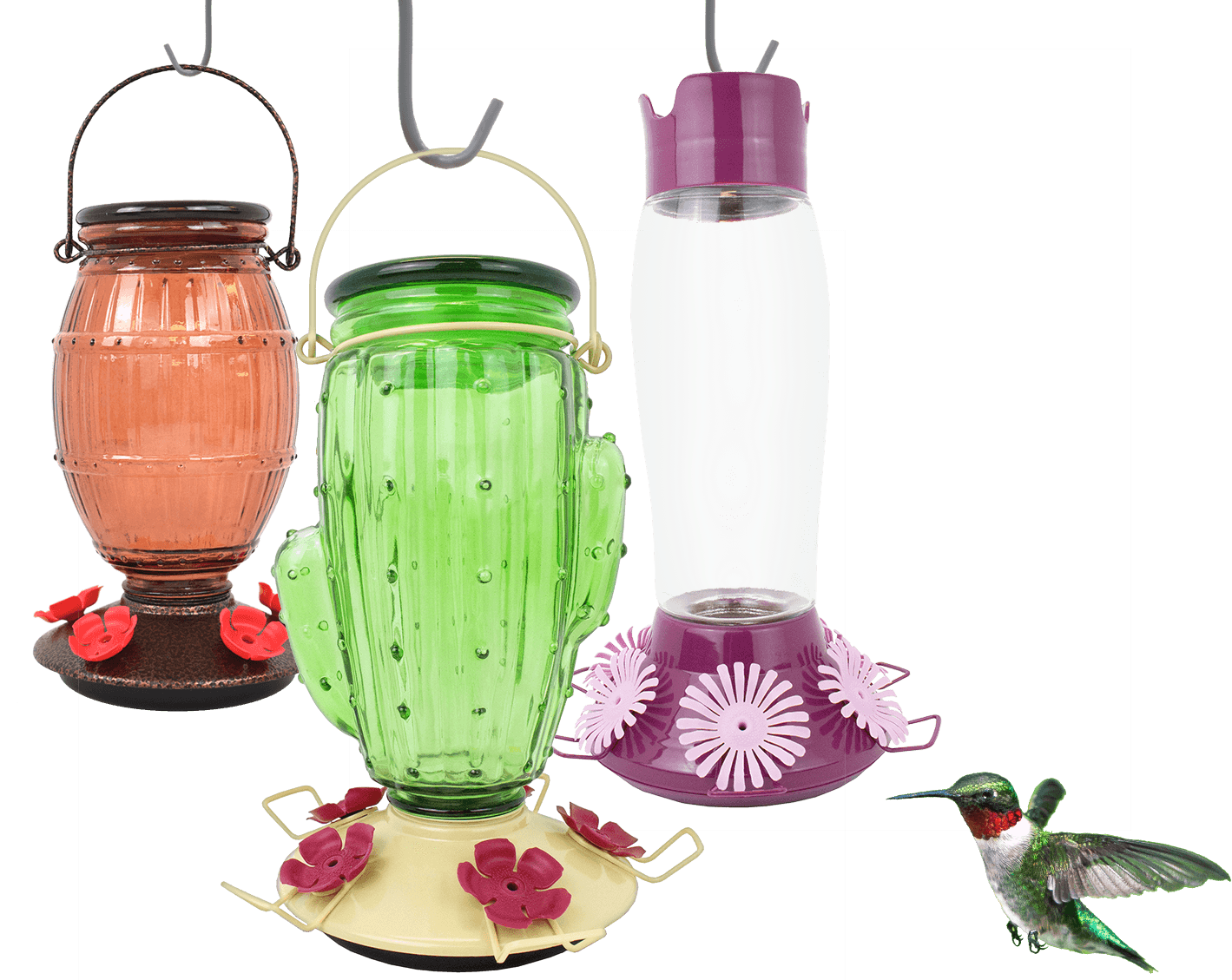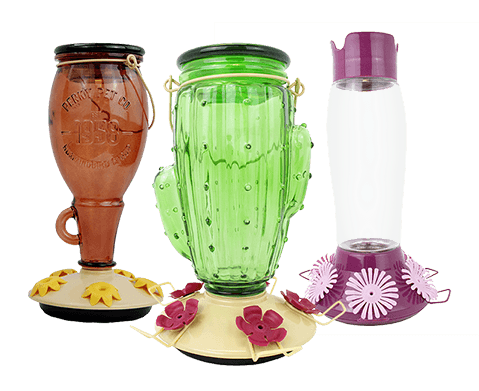 Convenient and
Easy to Use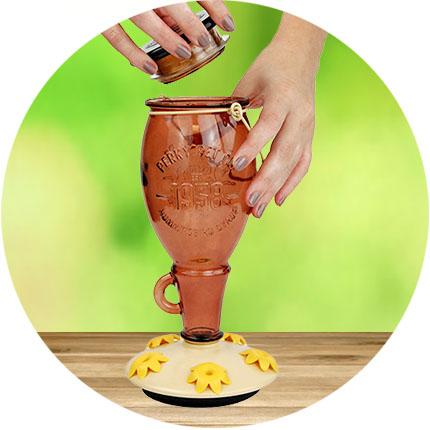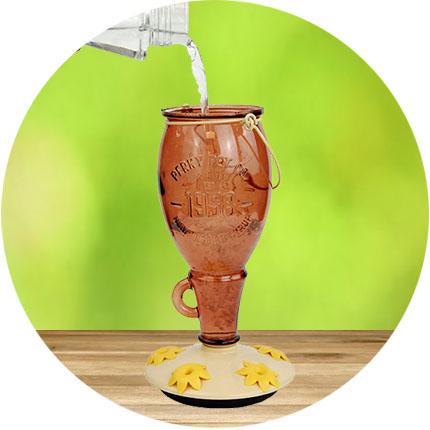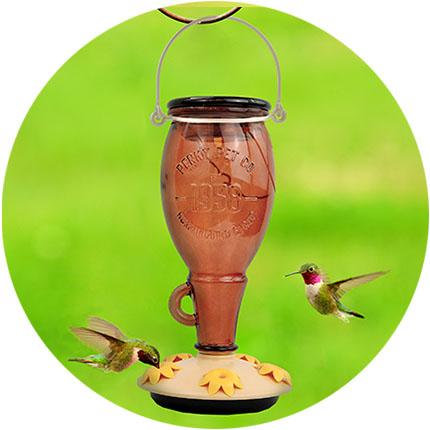 Real Flower-Inspired
Feeding Ports
Hummingbirds are accustomed to imbibing nectar from flowers. That's why we've designed our new feeding ports to resemble the real flowers hummingbirds visit in nature. Plus, the bold colors will attract them in the first place!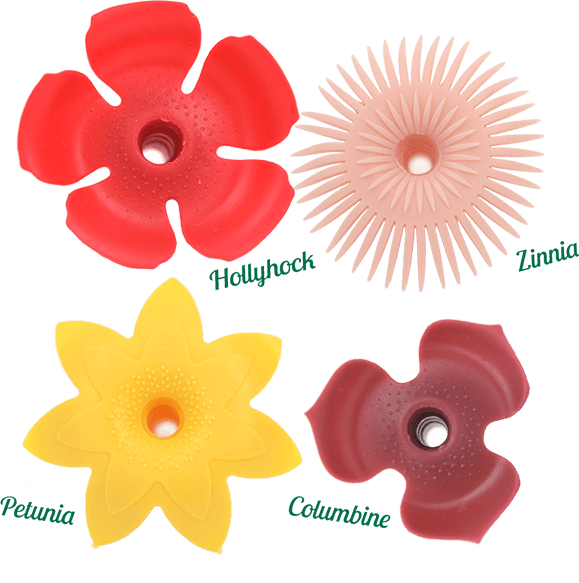 Designed with Hummingbirds in Mind
These feeders are all about hummingbird comfort and preferences! Each feeding port is soft and flexible so it's gentler on beaks, and offers a more natural look and feel as they feed.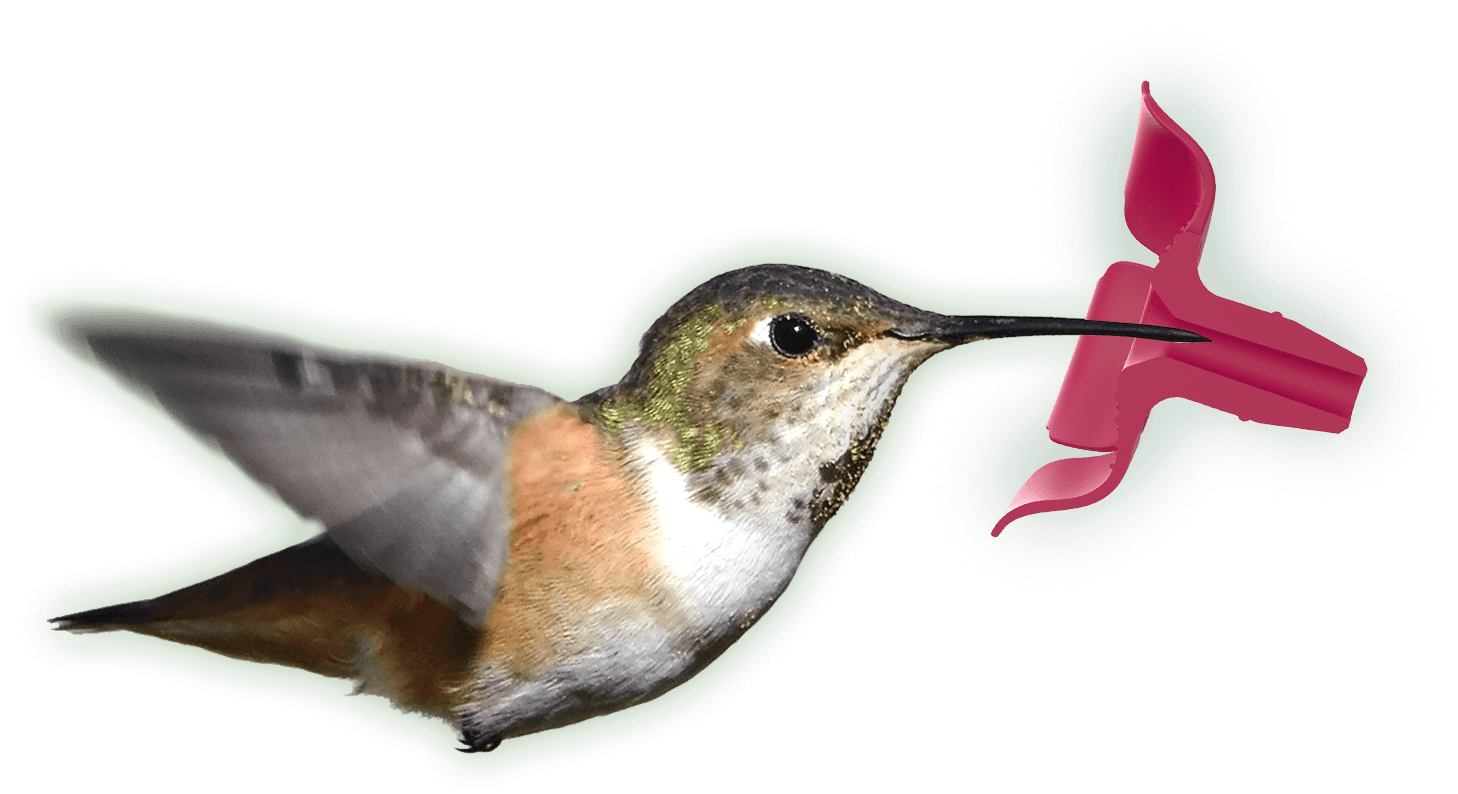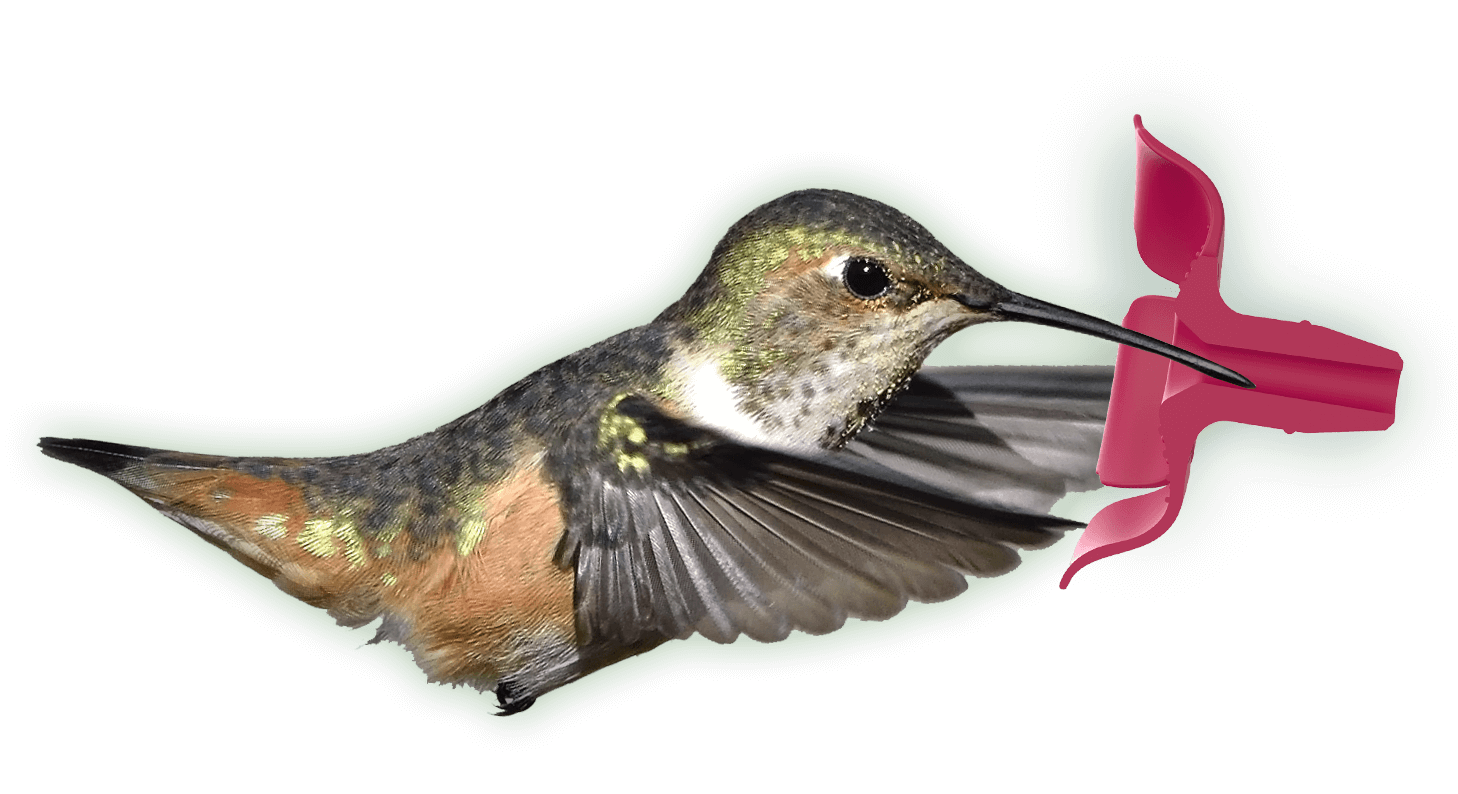 The unique feeding ports feature a long, tapered "stem" that prevents bees from gaining access to the nectar, while hummingbirds will have no trouble at all! It's a natural way of keeping pesky bees away without adding extra parts for you to clean.
Leak-Proof
Technology
Your days of cleaning up drips from leaky hummingbird feeders are over! Our Top-Fill feeders feature a patent-pending gasket in the base. It creates a nice tight seal at the seams so there's no more frustrating leaks! Our Top-Fill feeders also feature patented float technology. As you pour nectar into the feeder or hummingbirds drink, the float rises and lowers with the nectar levels to keep it from leaking out of the ports.