TERRO® Scorpion Killer Spray, 16 oz

In stock
UPC: #070923210268
SCC: #30070923210269
Cannot Ship to:
AK, HI, ME, WA, PR
Kills scorpions, spiders, ants, cockroaches, and other insects
Kills on contact and provides residual control for up to 6 weeks
Two-way spray for spot application or crack-and-crevice treatment
Can be used indoors and outdoors
Comes in an easy-to-use 16 oz aerosol spray can
TERRO® Scorpion Killer Spray
Defend your home from scorpions, spiders, and a variety of insects with TERRO® Scorpion Killer Spray. Apply indoors and outdoors to kill scorpions and other bugs on contact. The powerful spray also provides residual protection for up to 6 weeks. The 16 oz aerosol can boasts a two-way sprayer that allows for easy application from a distance or in cracks and crevices.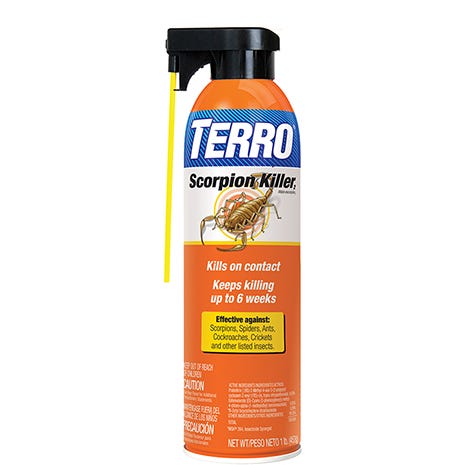 Killing Tough Pests
The powerful formula of TERRO® Scorpion Killer Spray works on a variety of dangerous and hard-to-kill bugs including scorpions, black widows and other spiders, fleas, and roaches. It also kills ants, crickets, and other common household insects, reducing the need for multiple products. For your peace of mind, the spray also allows you to treat the dangerous pests without getting close to them.
Fast-Acting & Long-Lasting
Stop unsettling invaders in their tracks! TERRO® Scorpion Killer Spray provides immediate results as well as residual protection. With its kill-on-contact performance, you can quickly eliminate dangerous bugs like scorpions and black widow spiders as you spot them. Plus, you can enjoy long-lasting control for up to 6 weeks after application.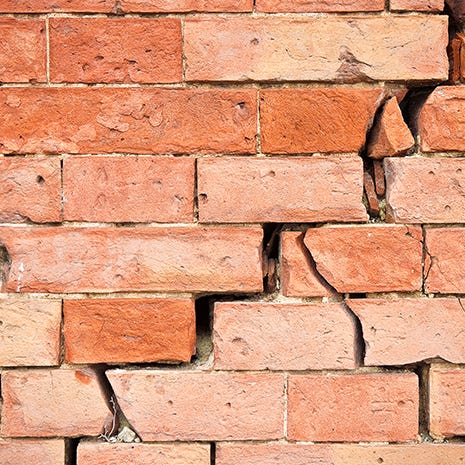 Two-Way Spray
TERRO® Scorpion Killer features two-way sprayer that allows for both spot application or crack-and-crevice treatment. The convenient spray nozzle helps to reach more dangerous pests like a scorpion, from a safe distance. While the extension tube allows you to reach inside cracks and crevices to kill hiding bugs. This spray can be used both indoors and outdoors, so you can fight pests wherever they are.
TERRO® Scorpion Killer Details
Do you want to know more helpful details about the TERRO®® Scorpion Killer? Take a closer look at the in-depth specifications for this product.
TERRO® Scorpion Killer
Model #
T2102-6
Size
16 oz
Eliminates
Scorpions, spiders, ants, cockroaches, crickets, and other listed insects
Where to Use
Indoors and outdoors
TERRO® SCORPION KILLER
Model #
T2102-6
Size
16 oz
Eliminates

Scorpions
Spiders (including Black Widow)
Ants
Cockroaches
Crickets
Fleas
Silverfish
Waterbugs
Asian Lady Beetles
Centipedes
Indian Meal Moths
Sowbugs
Brown Dog Ticks

Where to Use
Indoors or outdoors
Features

Kills on contact and provides residual control for up to 6 weeks
Two-way spray for spot application or crack-and-crevice treatment