In stock
UPC: #070923658756
SCC: #60070923658758
Attracts and kills roaches (German, American, and Oriental roaches)
Bait controls roaches in 2 days
3 oz of bait to provide plenty of roach-killing power
Easily apply with one hand – unique can allows for smooth, uniform dispensing
Adjustable flow nozzle means no waste and no mess
Inspect bait placements periodically and reapply as needed
Use in kitchens, bathrooms, basements, garages, and other indoor spaces
Best Used For


TERRO® Roach Bait Gel
With TERRO Roach Bait Gel, you can attract and kill roaches with ease! This convenient gel kills common household roaches and keeps on killing! The ready-to-use bottle features an adjustable flow nozzle to prevent waste and mess during application, while the unique design allows you to apply the gel one-handed. With 3 oz of gel in every bottle, you'll have plenty of roach-killing power on hand.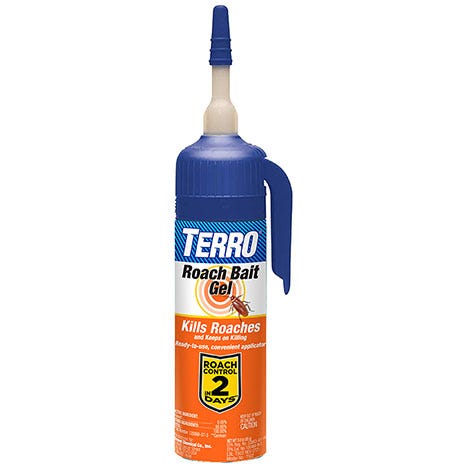 Kills Household Roaches
Roaches are a scourge to many homes because they can be difficult to eliminate. With TERRO® Roach Bait Gel, these problem pests will be a thing of the past! This ready-to-use bait gel kills common household roaches, including German, American, and Oriental cockroaches. The bait will start working to control your roach problem within 2 days of application.
Easy to Apply
To use, remove the lock tab at the bottom side of the blue dial and twist it to select the bait flow rate. Next, remove the cap and place the bottle tip at the surface to be treated. Apply light pressure to the plunger to dispense – it's easy to do with just one hand! The unique bottle allows for smooth, uniform dispensing from start to finish. The bait placements should be inspected periodically and reapplied as needed.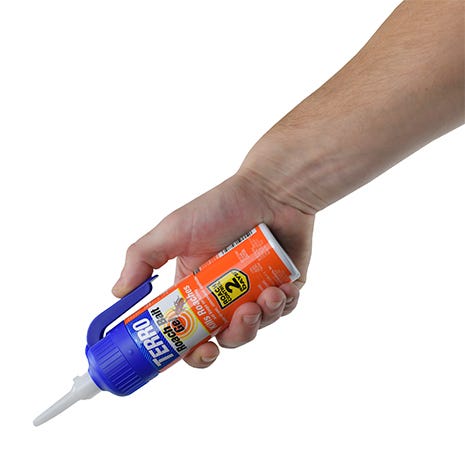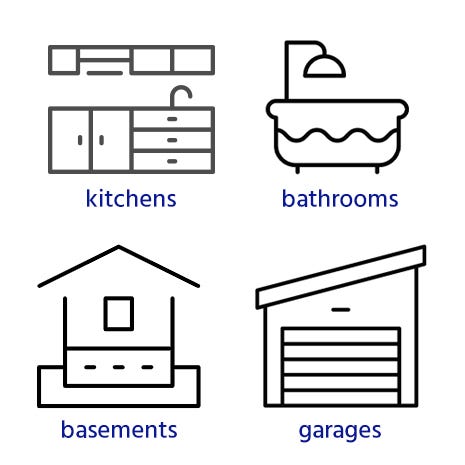 Where to Use
Roaches prefer pressure on three sides of their body, so they spend much of their time living and scurrying in crevices. Applying TERRO® Roach Bait Gel directly into cracks and crevices where roaches spend most of their time will go a long way in eradicating populations. Use it in kitchens, bathrooms, basements, garages, and other indoor spaces. Also apply in hollow spaces in floors and ceilings, around plumbing, doors, and windows, under and behind appliances, and in other common cockroach hiding spots.
TERRO® Roach Bait Gel Product Details
Interested in learning more about TERRO® Roach Bait Gel? Take a closer look at the in-depth specifications for this product.
TERRO® Roach Bait Gel
Model #
T502
Size
3 oz
Effective Against
Cockroaches (German, American, and Oriental)
Where to Use
Indoors
TERRO® Roach Bait Gel
Model Number
T502
Size
3 oz
Effective Against
Cockroaches
Recommended Placement

Kitchens
Bathrooms
Basements
Garages
In hollow spaces in floors and ceilings
Around plumbing
Around doors and windows
Under and behind appliances
In other common cockroach hiding spots