TERRO® Outdoor Liquid Ant Bait Stakes

In stock
UPC: #070923018130
SCC: #30070923018131
Kills the ants you see and the ones you don't
Attracts and kills all common household ants
Targets ants outdoors before they can come indoors
Reduces ant populations within days
Ready to use – cut tab, insert in ground, kill the colony
TERRO® Outdoor Liquid Ant Bait Stakes
With TERRO® Liquid Ant Bait Stakes, you can stop your ant problem at the source. The bait stakes target ants outdoors before they can come inside. To kill common household ants, place stakes in areas where you've seen ant activity. This will attract foraging ants so they can take the bait back to the nest. As the bait circulates through the colony, it kills the ants you see and the ones you don't.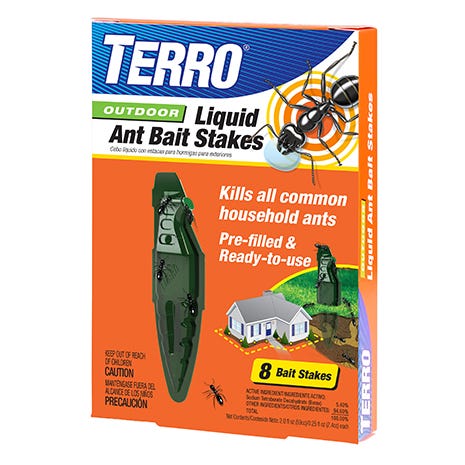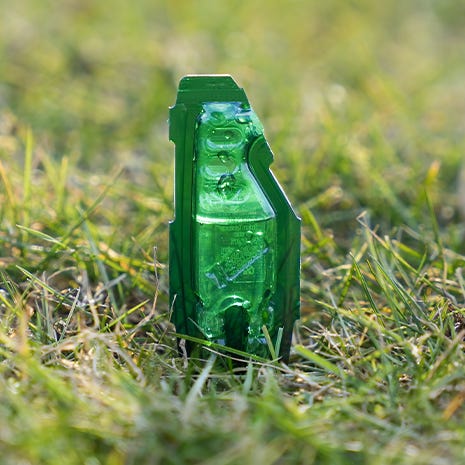 How Liquid Ant Bait Works
Since this is a bait product, initially you will see more ants – but this is a good thing. As ants forage for food, they are attracted to the sweet liquid inside the bait stations. After finding the bait, worker ants leave behind a pheromone trail leading back to the colony. Meanwhile, the active ingredient is slowly interfering with the ant's digestive system but leaving enough time for the ant to share the dose with the rest of the nest, ultimately eliminating the entire colony.
Stop Ants at the Source
Place TERRO® Liquid Ant Bait Stakes in outdoor areas close to where ants are entering your home, or where you see ant nests or ant trails. The more bait placements, the better. This allows you to eliminate ant populations outdoors before they can come indoors and infest your home.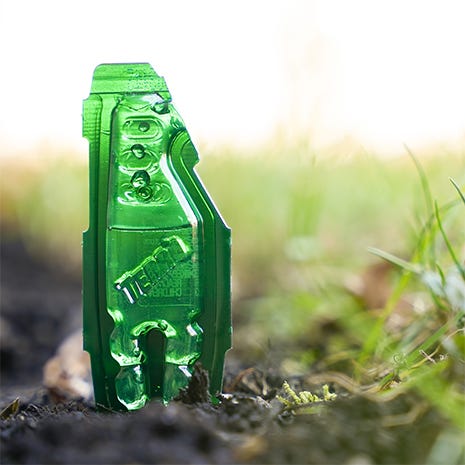 Easy to Use
For your convenience, TERRO® Liquid Ant Bait Stakes are easy to use. Simply cut the tab to open the bait station and insert the stake in the ground. Be sure to leave the ant baits undisturbed while the ants are actively feeding on it. When the bait is depleted, discard the stakes. Once ants are controlled, replace the baits every 3 months to keep them from returning.
TERRO® Outdoor Liquid Ant Bait Stake Details
Do you want to know more helpful details about the TERRO® Outdoor Liquid Ant Bait Stakes? Take a closer look at the in-depth specifications for this product.
TERRO® Outdoor Liquid Ant Bait Stakes
Model #
T1813
Includes
8 bait stakes
Active Ingredients
Borax
Eliminates
All common household ants, including Argentine ants, ghost ants, cornfield ants, pavement ants, acrobat ants, white footed ants, little black ants, odorous house ants, crazy ants, big headed ants and other sweet-eating ants (except fire ants, pharaoh ants, carpenter ants and harvester ants)
TERRO® Outdoor Liquid Ant Bait Stakes
Model #
T1813
Includes
8 bait stakes
Active Ingredients
Borax
Eliminates

All common household ants, including:

Argentine ants
Ghost ants
Cornfield ants
Pavement ants
Acrobat ants
White footed ants
Little black ants
Odorous house ants
Crazy ants
Big headed ants
And other sweet eating ants

(except fire ants, pharaoh ants, carpenter ands and harvester ants)