Fi-Shock® In-Line Strainer Handle

In stock
UPC: #017051233059
SCC: #10017051233056
Fits the in-line strainer (model 400-399)
Made of hot-rolled flat steel
Durable paint finish prevents rust
Packed 1 per box
Fi-Shock® In-Line Strainer Handle
This strainer handle fits the in-line strainer model 400-399.
The Fi-Shock® In-Line Strainer Handle attaches to any of the Fi-Shock® Heavy Duty In-Line Strainers (model 400-399) you have installed around your fence. With the handle, you can quickly and easily ratchet up the tension on your electric fence wires. Each handle is constructed from heavy-duty hot-rolled flat steel, which is then shaped to fit the in-line strainer model. A durable paint finish also prevents rust. Packed 1 handle per package.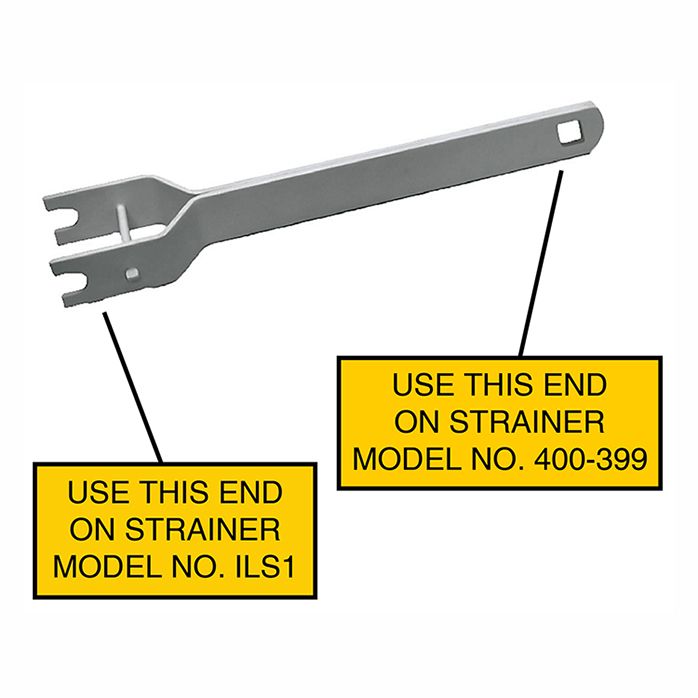 Adds tension to your line quickly and easily
Fits heavy duty in-line strainer model 400-399 and in-line strainer model ILS1
Made with hot-rolled flat steel
Durable paint finish prevents rust
Packed 1 strainer per package
Directions:
When using with heavy duty in-line strainer #400-399, use square hole on end of handle to tension strainer. This hole will fit the square piece on the side of the strainer.
When using with in-line strainer #ILS1, use the "fork" end of handle to tension strainer. This "fork" end will fit directly over the "spur" end of the strainer to tension.
Fi-Shock® Means Leadership in Electric Fence Systems for Animal Containment and Control. Fi- Shock® provides safe, secure, superior quality electric fence products for all your fencing needs.

WARNING: This product can expose you to chemicals including lead and lead compounds, which are known to the State of California to cause birth defects or other reproductive harm. For more information go to www.P65Warnings.ca.govwww.P65Warnings.ca.gov.
Fi-Shock® In-Line Strainer Handle
Model #
300-305
For Use With
models 400-39 and ILS1
Material
Hot-rolled flat steel