Fi-Shock® Heavy-Duty Gate Handle

In stock
UPC: #017051412225
SCC: #30017051412226
Heavy-duty gate handle
Insulating grip is soft and flexible with safety flanges for extra shock protection
Unique fastening plate ensures a secure wire connection
Will not break, crack or chip with abuse
Steel components are plated to resist rust
Fi-Shock® Heavy-Duty Gate Handle
This extremely durable Fi-Shock® Heavy-Duty Gate Handle has an insulating grip that is soft and flexible with safety flanges for extra shock protection. A unique fastening plate ensures a secure wire connection. It will not break, crack or chip with abuse, and its steel components are plated to resist rust.
Gate Handles and Accessories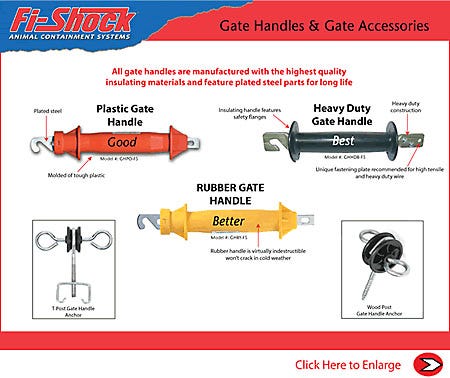 Q: What is the best way to install gate openings?
A: Here are 3 recommended options: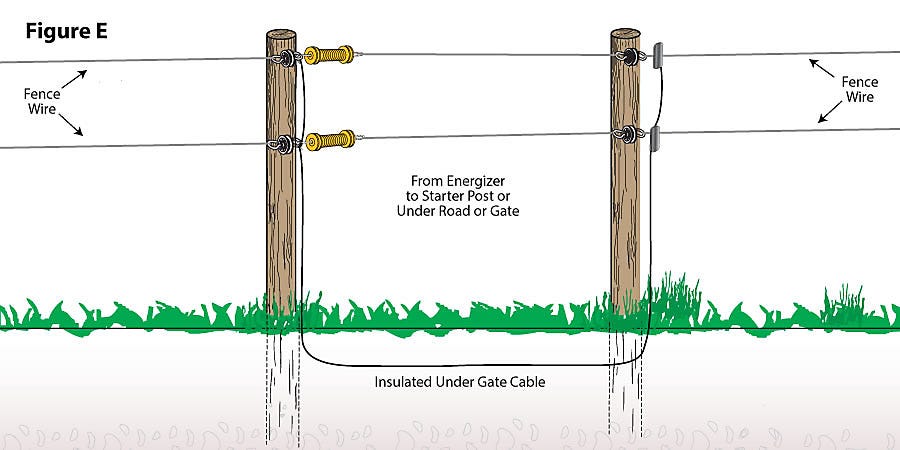 WARNING: This product can expose you to chemicals including lead and lead compounds, which are known to the State of California to cause birth defects or other reproductive harm. For more information go to www.P65Warnings.ca.govwww.P65Warnings.ca.gov.
Fi-Shock® Heavy-Duty Gate Handle
Model #
GHHDB-FS
Insulating Grip
soft and flexible with safety flanges for extra shock protection
Unique fastening plate
Ensures a secure wire connection
Steel Components
Plated to resist rust