Concern Weed Prevention Plus - 25 lb

Out of stock
UPC: #033745971854
SCC: #40033745971852
Cannot Ship to:
MN, VA, PR
Prevents weeds while fertilizing your lawn
Covers 1,500 sq ft total (1 bag)
Will not burn your lawn
90% effective weed control in the first year
Easy to use and to distribute evenly
How It Works
An effective plan of attack against weeds is to get them before they start! Concern® Weed Prevention Plus® is powered by corn gluten meal, bone meal and potassium sulfate. Corn gluten meal suffocates and suppresses weeds before they begin to grow, while bone meal and potassium sulfate gently fertilize your lawn for lush, green grass.
Corn gluten is a by-product of the cornstarch manufacturing process and it has the ability to prevent seeds - especially those seeds of pesky weeds found in your lawn and garden - from growing roots and maturing. Corn gluten meal is combined with a natural fertilizer in Weed Prevention Plus® to give your lawn a nutrient boost for fast green up and growth.
Get Ahead of Weeds Before They Start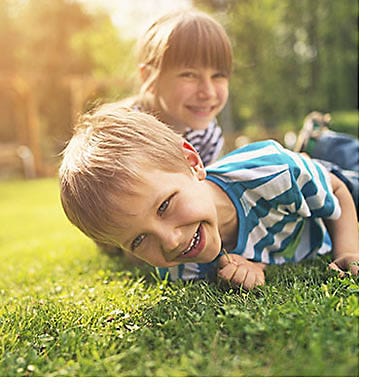 When using a weed pre-emergent, timing and temperature are key. Be sure to apply Concern® Weed Prevention Plus® in early spring, so you attack bothersome weeds before they sprout! As a general rule, Weed Prevention Plus® should be applied when crocuses begin to bloom or when forsythia blooms start to drop. This timing will vary depending on different geographical locations and climates.
It's extremely important that you apply Weed Prevention Plus® early in the spring while the weeds are still germinating below ground. Once applied, the corn gluten meal works to prevent weed seedlings from successfully germinating. Since Weed Prevention Plus® is composed of 100% granulated corn gluten meal, children and pets can play on the lawn immediately after application.
Lawn Food for Fabulous Lawns
Using Weed Prevention Plus® not only prevents weeds, it also fertilizes your lawn at the same time! The slow release fertilizer will be released into your lawn at a steady rate over a few weeks to encourage the growth of lush, green grass without burning your turf.
With an NPK analysis of 8-2-4, your lawn is getting the important macronutrients it needs to grow healthy and strong. So what exactly do these numbers mean and why are they important for lawn growth? Below is a simplified breakdown of each one:
8% N=Nitrogen – Promotes leaf growth & fast green up

2% P=Phosphorous – Supports flower & fruit development

4% K=Potassium – Helps deep root development & general plant health
These numbers are all important because they show the percentage of each macronutrient contained in the fertilizer. Higher numbers don't necessarily mean a better product when comparing the NPK of different fertilizers. What's important is how these nutrients are released into the soil. When nutrients are released at slow and proportionate rates, there's less chance of you finding burn spots throughout your lawn.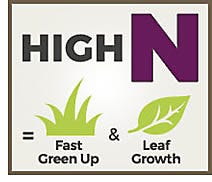 Nitrogen is the most important macronutrient for lush, green lawns, so that's why it comes in at the highest number: 8%. Potassium is great for promoting strong roots and overall lawn health, so that's why ours has 4%. Phosphorous is not as important for lawns to grow, so we've only included 2% phosphate in Weed Prevention Plus®. Since lawns stay in the vegetative state for the entire life cycle, there's no need for extra of this bloom-encouraging nutrient.
How to Apply
Take special note of the weather conditions for the next few days following your application of Weed Prevention Plus® on your lawn. For best results, make sure there is a going to be a few rain-free days in a row after you apply. After Weed Prevention Plus® is spread throughout your lawn, thoroughly water your entire lawn to ensure the corn gluten meal begins to absorb into the ground. Then, allow it to dry out over the next few days, and as weeds try to sprout, their roots will die and they won't be able to develop.
If you're looking to grow new grass on your lawn, you will need to wait at least 6 weeks after your application of Weed Prevention Plus® to sow new seeds. Because corn gluten meal is so effective at suppressing seed germination, it can potentially suppress the growth of new grass seed as well.
Great for Gardens
Weed Prevention Plus® is great for preventing weeds in and around flower, fruit and vegetable gardens as well! Corn gluten meal doesn't change soil pH, and it won't harm any of your established plants, so feel free to spread it around your blooming tulips and growing tomato plants. If you're transplanting already sprouting fruits and vegetables into your garden, they'll be safe around Weed Prevention Plus® too. And, the added fertilizer will help them grow big and strong!
If you're looking to start your garden from seed, then you'll need to wait 6 weeks to plant your new seeds after applying corn gluten meal to your garden soil.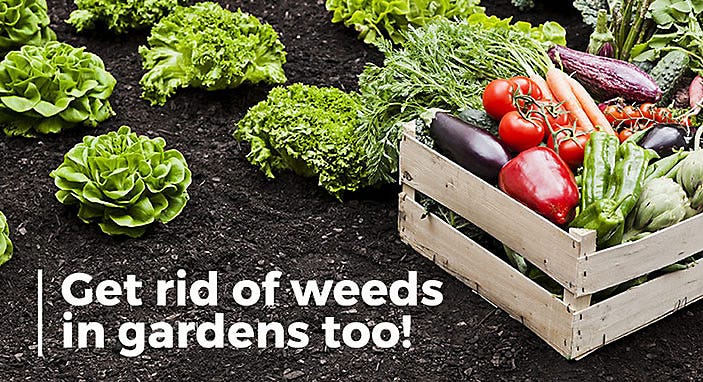 Effective Against a Variety of Weeds
Use Concern® Weed Prevention Plus® against a variety of common garden and lawn weeds, including:
Annual Bluegrass
Barnyardgrass
Black Medic
Black Nightshade
Buckhorn Plantain
Catchweed Bedstraw
Clover
Crabgrass
Creeping Bentgrass
Curly Dock
Dandelions
Green & Giant Foxtails
Lambsquarter
Orchardgrass
Purslane
Quackgrass
Redroot Pigweed
Shattercane
Velvetleaf
Wooly Cupgrass
And much more…
Not for Application on Existing Weeds
Corn gluten cannot be used to kill existing weeds. Because the weeds have already sprouted, corn gluten is ineffective at suppressing the weed's root growth. In fact, by applying corn gluten meal to existing weeds, you'll actually be feeding it like you're feeding your lawn because of the fertilizer in Weed Prevention Plus®.
In order to kill existing weeds, more extensive measures will need to be taken. Use a contact weed killer like Safer® Brand Fast Acting Weed and Grass Killer to kill weeds on contact. This weed killer is compliant for use in organic gardening and won't move through your soil to damage nearby plants and grass. And, if you can, place mulch on top of the established weeds you killed to further prevent regrowth and new blooms.
Concern® Weed Prevention Plus - 25 lb
Model Number
97185
Quantity
1 bag that covers 1,500 sq ft
Prevents
Weeds while fertilizing your lawn
Weed Control
90% effective in the first year
Presentation
Homogenous pellet for uniform nutrient and herbicide distribution
Bag Size
25 lb bag